What We're Learning Wednesday: The ONE Thing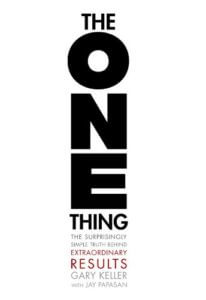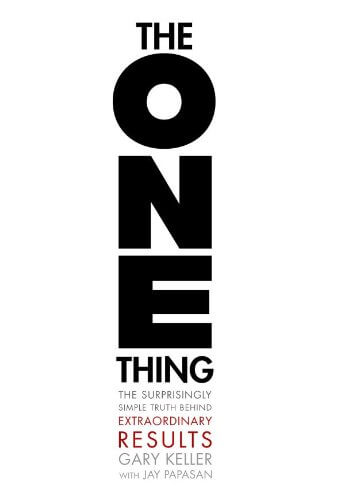 How do you have the time to do good, be better and have fun? You focus on only one thing at a time.
This week's What We're Learning Wednesday is talking about just that as we break down Gary W. Keller and Jay Papasan's The ONE Thing: The Surprisingly Simple Truth Behind Extraordinary Results. Keller and Papasan are authors and real estate entrepreneurs, with Keller being the founder and current Chairman of the Board for Keller Williams, the world's largest real estate brokerage.*
Being married to a commercial real estate agent, this book was quickly recommended to me by my husband once I started down the road of learning to time block and effectively manage my time. While written by real estate moguls, the authors are all business in this book, leaving the real estate jargon behind and diving into a simple concept that will make all the difference in the world. The ONE Thing was an easy listen and discusses the value of simplifying one's workload by focusing on the single most important task in any given project.
In line with time management and embracing that it doesn't have to be crazy at work, The ONE Thing celebrates "going small." In a culture that shouts for quicker, better, longer, more, this concept asks the question, "If everyone has the same number of hours in a day, why do some people seem to get so much more done than others?"
The answer? Those people are getting to the heart of things. They are going small.
The rest of book follows suit in driving home this principle: to be successful, you must focus on one thing and only one thing at a time. Doesn't seem to impossible to grasp, right? That's why I was puzzled as to how Keller and Papasan were able to turn that concept into an 18 chapter book. But what I discovered was that The ONE Thing was both a resource and a road map, first introducing the concept, then addressing the six lies about success that keep us from living out the ONE thing, to moving beyond the lies and finding the truth of productivity, and finally reaping the extraordinary results.
Overall, this book was a great resource for further developing your mindset for deep, focused, concentrated work. The more I dive in to this concept, the more I realize that multi-tasking, constant bouncing and shuffling of focus will inevitably lead to the death of incredible results and the existence of a crazy work life. No thank you!
I'll leave you with a few of my favorite takeaways from The ONE Thing:
"Extraordinary success is sequential, not simultaneous. You do the right thing and then you do the next right thing."
"Equality is a worthy ideal pursued in the name of justice and human rights. In the real world of results, however, things are never equal."
"To-do lists tend to be long; success lists are short. One pulls you in all directions; the other aims you in a specific direction. One is a disorganized directory and the other is an organized directive. If a list isn't built around success, then that's not where it takes you. If your to-do list contains everything, then it's probably taking you everywhere but where you really want to go."
*based on agent count, closed sales volume, and units sold.
Comments