What We're Learning Wednesday: Eat That Frog!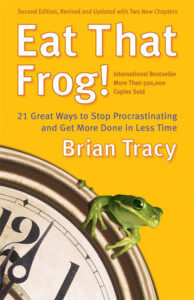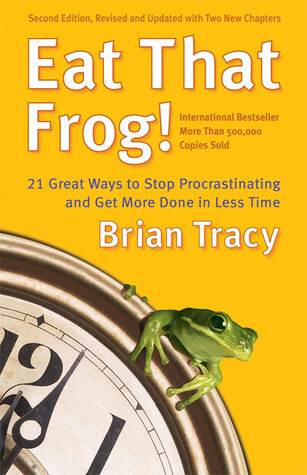 We're back with another What We're Learning Wednesday! Continuing with the theme of deep, concentrated work and time management, today I'm sharing the most recent read from the top of my desk — Brian Tracy's Eat That Frog: 21 Ways to Stop Procrastinating and Get More Done in Less Time.
Broken down into 21 easily-digestible chapters, Eat That Frog provides readers with techniques and concepts of time management from top producers in various industries. For its small size and funny title, this book truly does pack a punch, leaving you feeling like you learned tangible skills while still having enough time in your day to implement them! So what's this about frogs and eating them?!
Per the author, "there's an old saying that if the first thing you do each morning is to eat a live frog, you'll have the satisfaction of knowing that it's probably the worst thing you'll do all day." Therefore, Tracy uses the metaphor of "eat that frog" to emphasize the importance of tackling the most challenging task of the day. These challenging tasks are often the ones that we are most likely to procrastinate on but also that have the greatest impact on our life and work. Tackling them requires focus, prioritizing, protection of time and, most importantly, practicing of all the above!
One of my favorite parts of this book was the action items at the end of each chapter. No matter the length of the chapter, Tracy provides only two steps to "eat that frog" based on the principles just covered. This feature made the book feel more like a workbook that was guiding me in the improvement of managing my time and less like a dissertation on procrastination and productivity.
Here in HQ, there is a lot of new on the horizon, causing many of us to circle back around and make sure that we are managing our time, optimizing productivity and actively working against procrastination, both to produce great work and protect our personal time outside the office. As we near the holidays and the start of a new year, I encourage you and your teams to take some time to do the same.
Interested in continuing to grow in your time management skills? Here are some other resources I've been leaning into lately:
Comments